About the Parklet Project
Inspired by San Francisco's Pavement to Parks project, an initiative that transforms vehicular parking spaces into public gathering places, DownStreet Art will host one to two parklets (pop-up parks) in North Adams' downtown core for the duration of its 2017 season (mid-June through September). Aligning with the goals behind Pavement to Parks and similar initiatives, such as the global Park(ing) Day movement, this project aims to enhance downtown walkability, facilitate social interaction, support local businesses, and encourage continued reimagination of public space in North Adams. DownStreet Art invites park design proposals that support these project goals and ensure temporary sustainability. A successful design will demonstrate how the proposed park can endure three months of frequent use without requiring substantial maintenance or damaging city property. It will feature landscaping and seating, among other aesthetic and functional attractions that facilitate leisure. As well as being adaptable to varied programming, each park must be easily accessible and therefore elevated to sidewalk level. Chosen designers will collaborate with DownStreet Art and the city of North Adams to implement their concepts. Each designer will be paid a design fee of $1500, and will be reimbursed up to an additional $1000 for fabrication costs and materials.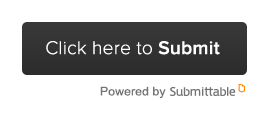 About the Artist Fee
50% to be paid in advance

50% to be paid upon successful installation of your parklet

Fabrication and material costs to be reimbursed within 30 days of receiving completed reimbursement form and receipts




---
Application Requirements
Current CV or resume, highlighting qualifications relevant to this project

Up to 10 images of past design work

Written narrative (one to two pages) that articulates how the proposed park design is sustainable, adaptable, accessible, secure, and supportive of project goals

Up to five digital or hand-drawn renderings of concept described in the written narrative. Parking space dimensions are: 

Parallel = 275″ x 100″ or Angled = 275″ x 155″

Detailed maintenance plan, ideally including opportunities for community participation in the stewardship process

Budget and timeline for park installation and upkeep




---
Design Considerations
The following are based on section three of the San Francisco Parklet Manual.
General Guidelines
Parklets are public.
Parklets are public spaces and should feel open and welcoming to passersby, even those who may not intend to patronize your business.
Design for easy removal and restoration.
A parklet may sit above buried infrastructure and utilities such as gas lines, sewer and water mains. It should be designed for easy removal in case of emergency. No parklet component may weigh more than 200 pounds per square foot.
Be creative.
Design a parklet that is more than just tables and chairs on a platform!
The Parklet Enclosure
Buffer the edges.
A parklet should be buffered from the street. Edges can take the form of planters, railing, cabling, or other appropriate material. If cable railing is used, spacing between cables cannot exceed 5 inches.
Maintain a visual connection to the street.
Your parklet design should allow pedestrians on either side of the street to see inward. Continuous, opaque walls above forty-two inches that block views into a parklet from the surrounding streetscape are highly discouraged. Avoid overhead elements that span the sidewalk.
Extend the sidewalk.
A parklet should be designed as an extension of the sidewalk, with multiple points of entry along the curbside edge. Consider the back of your parklet design. While not visible from the sidewalk, the outside of a parklet enclosure is highly visible from across the street. Large, blank walls can be an invitation for tagging. This can be mitigated by adding visual interest like pattern, color, modulation or planting.
Integrate amenities into the parklet structure.
A parklet should include some form of permanent seating. This ensures that it still feels welcome after movable furniture is taken inside at night.
Accessibility
Accessible Path of Travel
An accessible route must connect the sidewalk to a parklet's entry and deck surface. The accessible path must be a minimum of 48 inches wide on the sidewalk. Once on the parklet's deck surface, this path must be a minimum of 36 inches wide.
Accessible Entry
An accessible entry is where the accessible path connects the sidewalk to a parklet's deck surface. This should be located in an unobstructed area where there is the least amount of running slope along the sidewalk and curb.
Accessible Deck Surface
A parklet's deck surface should all be on one level unless the change in level is served by an on-deck ramp or an additional entry point.
Sustainability
Locally sourced materials
Sourcing locally produced materials for a parklet supports our local economy and reduces the carbon footprint of the final structure by reducing transportation costs.
Recycled and reclaimed materials
Choosing recycled and reclaimed materials for a parklet can reduce construction costs and keeps these materials out of landfills.
Avoid plastic
Plastic of any kind, including plexiglass, is strongly discouraged.
---
Timeline
March 31 (11:59 pm) – Proposals due

April 17 – Notification of designers

June 1 to 20 – Parklet construction

June 29 – DownStreet Art kickoff

Apply online at mcla.submittable.com